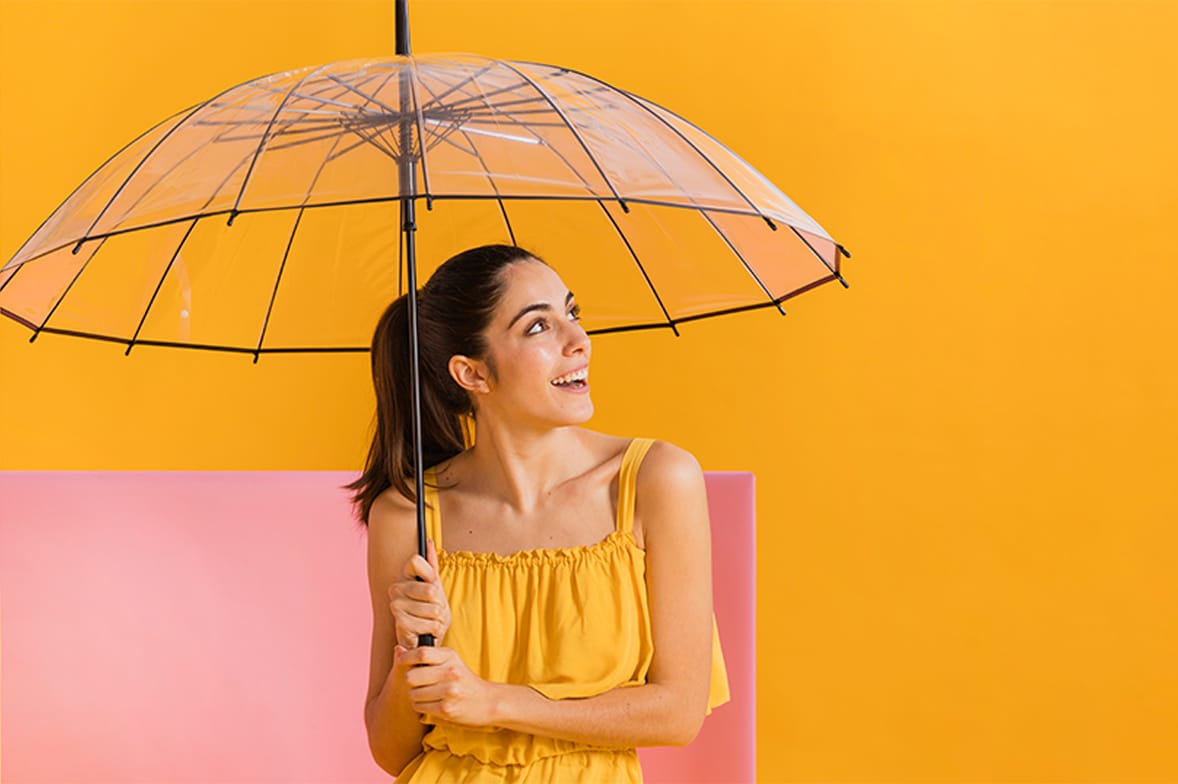 Monsoon season is always refreshing with its showery mornings and breezy nights. However, the rain and humidity can cause vulnerable distractions to your hair, making styling challenging. But worry not! We've got you some of the trendy monsoon-friendly hairstyles that are highly practical and chic at the same time. Get ready to chill out during this rainy season with confidence and style!
The Classic Fishtail Braid:
An ageless and graceful choice, the fishtail braid is perfect for keeping your hair under control during monsoon showers. Start by dividing your hair into two sections and take small strands from the outer edges, crossing them to the opposite side. Repeat this process until you reach the end, securing it with a hair tie. This trendy hairstyle keeps your hair tangle-free and neat, and looks amazingly beautiful.
The Messy Bun:
Monsoon is always messy with the neverending rainy havoc. How about claiming the mess with a messy bun? It not only reduces the discomfort of rain but also is a go-to option that is easy for the gorgeous you. Gather your hair into a high or low ponytail, twist it around its base, and secure it with bobby pins. Get the natural texture of your hair, allowing a few loose strands to frame your face. This classy yet sassy hairstyle will keep your hair off your neck, making it ideal for humid and rainy days.
The Trendy Scarf Updo:
Add a tint of colour and flair to your monsoon hairstyles with a stylish scarf updo. Tie your silk scarf (choose the material silk to avoid hair breakage)  around your head, covering your hairline, and tighten it at the nape of your neck. Take sections of your hair, twist them, and tuck them into the scarf, creating a free updo. This hairstyle adds rain protection to your hair and gives a  fashionable touch to your monsoon look.
The Side Swept Ponytail:
For a simple and modern monsoon hairstyle, try the side-swept ponytail. Gather your hair to one side, secure it with a hair tie, and let the rest of your hair cascade over your shoulder. Smooth down any wispy hairs with a light hairspray or serum for a polished finish. This hairstyle is easy to achieve, keeps your hair away from your face, and is a perfect pick to save your hair from raindrops. 
The Boho Braided Headband:
To all the bohemian fashion fans out there, this boho braided headband hairstyle is just for you! Take a small section of hair from the front, near your hairline, and braid it tightly. Wrap the braid around your head like a headband, pinning it with bobby pins. This hairstyle not only keeps your hair away from your face but creates a super cool look in this chilling season. 
With these monsoon-friendly hairstyles, you can ultimately enjoy the rainy season with style and grace. From classic braids to chic updos and trendy headbands, there's a hairstyle suitable for all moods and deeds. Get ready to beat the monsoon blues by keeping your hair protected and looking fabulous despite the rain and humidity. Stay stylish, stay confident, and let your hair do the talking in this magical monsoon season!