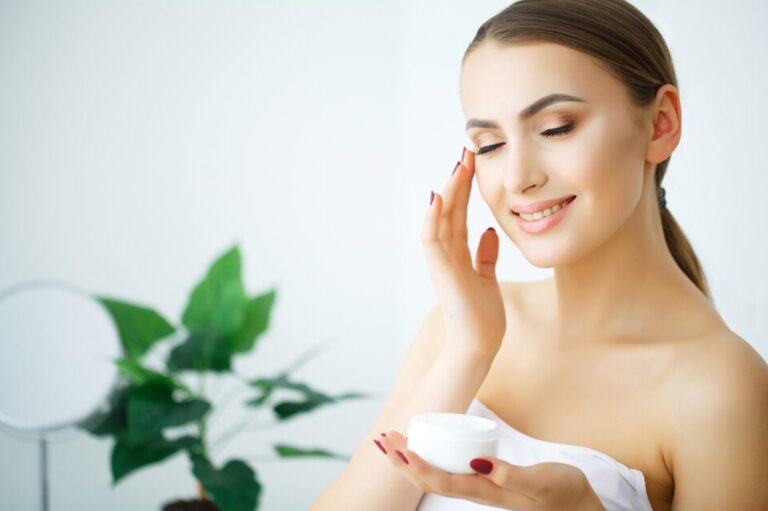 A wedding is a celebration of love, unity, and new beginnings. Just as a couple is set to ride a beautiful journey together, a bride too deserves to step into her special day feeling radiant in all forms. In the midst of all the wedding preparations, taking time for self-care becomes a herculean task, but a much-needed one. This is where the perfect bridal package with detox and renewal treatments comes to the rescue. In this blog, get ready to find the secrets behind the bridal glow you have always dreamed of.
Beauty Treatments

Relaxing Facials: You are getting close to your wedding and do you believe proper pampering is essential for you? Undoubtedly you need it for the sake of your skin and glow. Bridal facials with desired nutrients and aroma are available in beauty salons where you can step into them for a proper consultation and have a relaxing facial suitable for your skin type. 
Facial Massage: Is the wedding stress unimaginably bursting you out? Worry not! Just check in to your salon for a calming massage therapy to melt away stress and toxins, leaving you feeling refreshed and revitalized. It is beneficial to improve your blood circulation thereby promoting the beauty hormone to take the field. 
Body and Facial Scrubs: Treat your skin to gentle exfoliation with luxurious body scrubs. The scrubs are used to eliminate dead skin cells, unclog pores, and promote healthy circulation. Choose from a variety of refreshing ingredients like sea salt, sugar, or coffee grounds, combined with nourishing oils.
Pedicure and Manicure: The nails and feet are to be wonderful on your wedding day as it really suggests the glory you adorn. The better way to beautify them is to get a pedicure and manicure before your much-awaited wedding day. A great salon expert will definitely provide you with happy feet and hands to nail your look!
Hair and Scalp Treatments
Scalp Massage and Treatment: Ever wondered about you being the most glamorous bride with a pretty face and flawless hair? The imagination is no more a dream, but soon to be a reality with the right term of treatments and hair pampering from the experts.  Prepare your hair for its moment in the spotlight with a rejuvenating scalp massage and treatment. The therapy stimulates hair follicles, promotes healthy hair growth, and releases tension, leaving you with happy locks that are ready to be styled as per your dreamy look. 
Hair Mask and Steam: The nourishment of the hair is vital during your wedding prep to comfort your hair for styling. Therefore infuse your hair with moisture and shine by applying a nourishing hair mask followed by a relaxing steam treatment. This duo deeply hydrates and repairs your hair, ensuring it's in prime condition for your special day.
Hair Spa:  It is the most popular hair-relaxing treatment ensuring the goodness of nutrients to the hair making it easier to handle. As a bride-to-be, you must get a hair spa to advance your bridal journey without falling behind the beauty barriers. 
Mind and Soul Rejuvenation
Meditation and Mindfulness: Amidst the whirlwind of wedding planning, take a moment to center yourself through meditation and mindfulness. These practices help alleviate stress, increase focus, and bring a sense of tranquility to your mind.
Yoga and Stretching: Engage in gentle yoga poses and stretching exercises to delete physical tension and boost energy levels. A flexible body contributes to glowing beauty and calmness and solace.
Preparation for the Wedding Glow
Hydration and Nutrition: Your health denotes your well-being and beauty. Fuel your body with hydrating fluids and nourishing foods rich in vitamins and antioxidants. A well-balanced diet is pivotal in achieving a healthy complexion and overall well-being. It not only offers radiant skin but also secures confidence to relax during the wedding dynamics. 
Beauty Sleep: Prioritize getting enough restorative sleep in the days leading up to your wedding. Beauty sleep is not a myth – it's your secret weapon for a glowing complexion and a bright, cheerful mood.
The journey to the wedding is no longer a tough task when it comes to glorifying your beauty. Remember, taking care of yourself is just as important as the preparations you make for the event itself. Restoring your beauty through rejuvenation and suitable treatments provides a clear path to achieving the perfect wedding look. As an upcoming bride, it's essential to understand your skin tone and take part in expert consultations from a renowned salon. A proper diet, as well as effective relaxation methods, add even more radiance to your beauty. So, cherish this wonderful journey toward your wedding day, knowing that surprising results await through these fantastic beauty treatments